Advertising Rights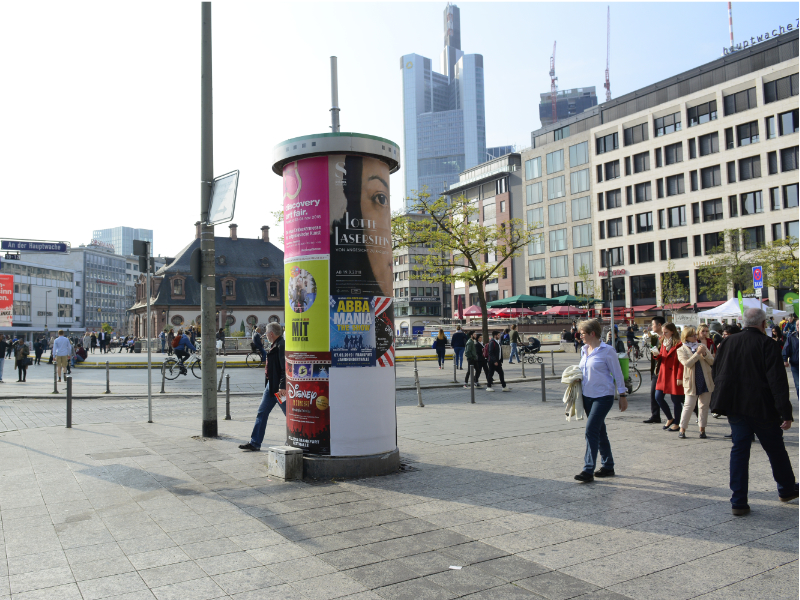 Effective January 1, 2018, the City of Frankfurt/Main re-assigned the right to advertise in and on municipal spaces. In 2017, as part of a pan-European concession award process, a total of four individual contracts (known as lots), each relating to a specific form of advertising medium, were put up for tender:
Lot 1: Mega-lights, city-light columns, and city-light posters
Lot 2: Large spaces and poster columns
Los 3: Commercial information signs and clock columns
Los 4: A1-format event advertising on switching and distribution cabinets
The company Ströer Deutsche Städte Medien GmbH was awarded the contract for all four lots up until December 31, 2025. For the purpose of implementing and supervising the topic, the Mayor of the City of Frankfurt/Main set up the Advertising Rights administrative department. This also serves as the point of contact for citizens and municipal administrative bodies.
Should you be interested in one of the advertising media put up for tender, please visit the website www.stroeer.de.
Contact partner(s)
Ms. Dr. Patricia Simon - Erreichbarkeit: donnerstags und freitags
Telephone: +49 (0)69 212 36974